Bringing Next-Level Innovation and Sophistication to Your Workday!!!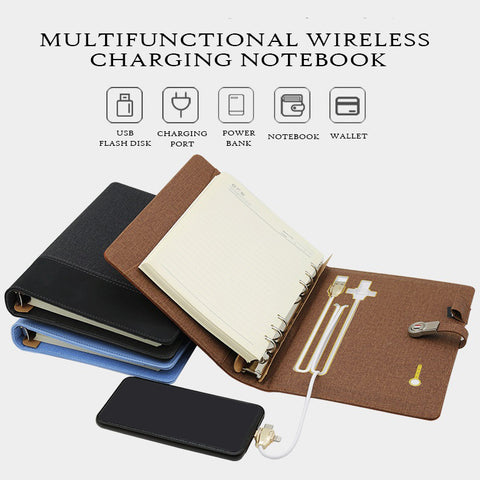 Every element of the exclusive Wireless Charging Notebook has been carefully engineered and designed to elevate your experience.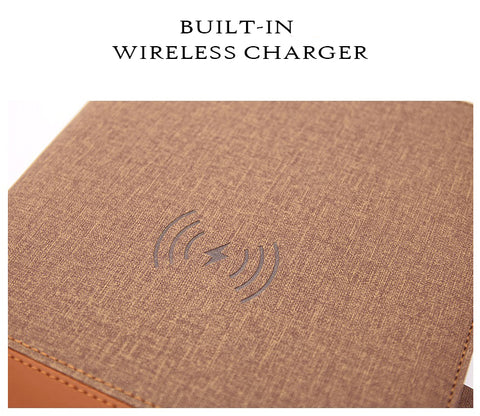 This Wireless Charging Notebook features NOTEBOOK, WIRELESS CHARGER, USB FLASH DISK, POWER BANK, WALLET, PEN AND ETC.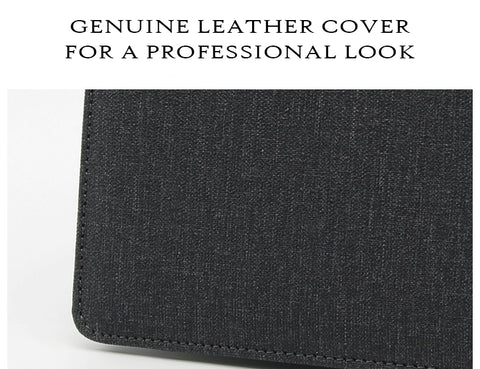 Great for business man or woman, college professor, teacher, or student, this notebook is an excellent way to keep track of homework, assignments, and lesson plans. This notebook does more than typical office accessories; it also allows you to charge your electronic devices in your classroom or in a meeting.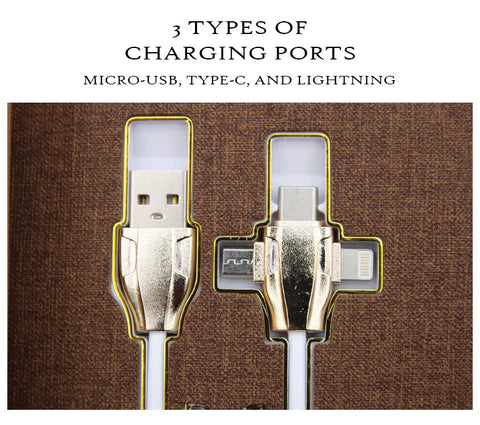 What really makes this Wireless Charging Notebook special is its built-in charging port. Choose between Wireless Charger, Micro-USB, Type-C, and Lightning connector ports tucked conveniently in the back cover's cord holder. You'll have multiple charging options wherever you go!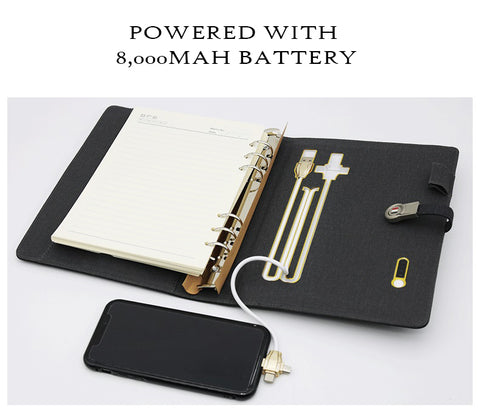 Powered with a 8,000mAh battery, you can recharge during long meetings, while traveling, and of course, even at home.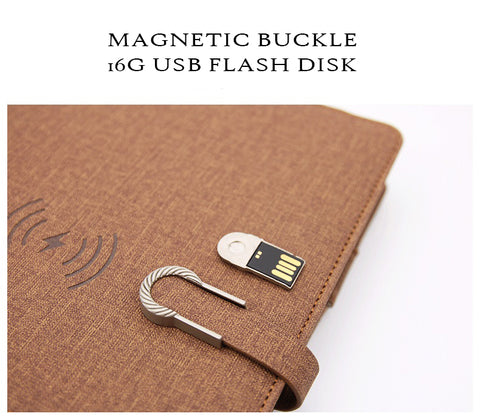 The 16G USB FLASH DISK with hidden and magnetic design can meet your data storage needs.
SHIPPING
Free Standard Worldwide Shipping on all orders.
We will ship worldwide within 1-3 weeks and ship within 1-3 business days after receiving your confirmed payment (except weekends and public holidays).
RETURNS
All orders can be returned/exchanged for a full refund within 30 days, with proof of purchase.